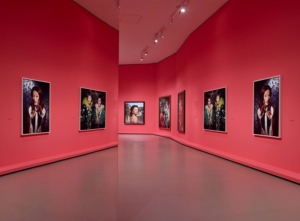 The Foundation Louis Vuitton presents an exceptional retrospective of Cindy Sherman, one of the most influential contemporary photographers. A model in her own pictures, a genius of staging, make-up and all kinds of artifice, the American artist embodies a multitude of identities, true mirrors of modern society.
This exhibition focusses on the artist's work from 1975 to 2020 and brings together 170 works and more than 300 old, recent or unpublished images in a scenography in which the artist participated. Parallel to this retrospective, the Foundation presents 'Crossing Views', a selection of works from the foundation's collections, chosen in collaboration with Cindy Sherman and echoing her work.
From 23 September 2020 to 03 January 2021.
Bois de Boulogne - 8 avenue du Mahatma Gandhi 75116 Paris